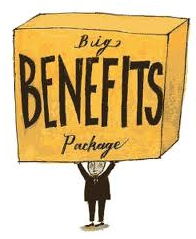 When it comes to shopping, you would never consider buying footwear online in Dubai. Considering that getting the right size for your shoes is a big problem, you often do not think about online websites.
1. You get to select from a huge variety – If you're buying shoes from a physical store, the owner may not have a variety of them to show you due to less space. On the other hand, buying shoes online helps you to choose from a wide variety of sizes, types, colors, features and lots more. You can browse through a number of them and select the best out of the lot which is not possible in case of buying from a physical shop.
2. You can receive a number of discounts and sale options
– Considering that there are a number of websites offering deals and sale options, you are definitely spoilt for choice. The best option is to select the right
footwear online website across

uae
amidst the lot by looking at consumer reviews and comments. However, don't pay attention to comments that seem untrue. Also, do not get lured by the extremely low prices offered by some fake websites.
3. You can save on the transit charges – In the modern days, buying a good pair of footwear requires you to shell out a huge amount of money. And so if you plan to buy them from a specific shop located at a place, the transit charges also add to the entire amount. Instead, it makes complete sense to peacefully sit within the four walls of the house and buy the required footwear.
4. You don't have to worry about the size – When it comes to buying footwear, the most important thing is finding the right size. Unless the size is right, the entire experience of wearing the shoes becomes clumsy. Therefore, a number of websites offer size guides that will allow you to select the right footwear for yourself.
5. It helps you to save your money – The entire process of buying shoes online is budget friendly. Apart from helping you to save on the transportation charges, the prices seen on online websites are less as compared to normal shops. However, you need to patiently sit and scroll through a number of options to select the best one for yourself.